La Réunion - Action Heaven - Fly to Surf
On this small island packed full of action experiences and natural highlights, chilling vacation is an absolute NO GO
Whale Watching @ Paragliding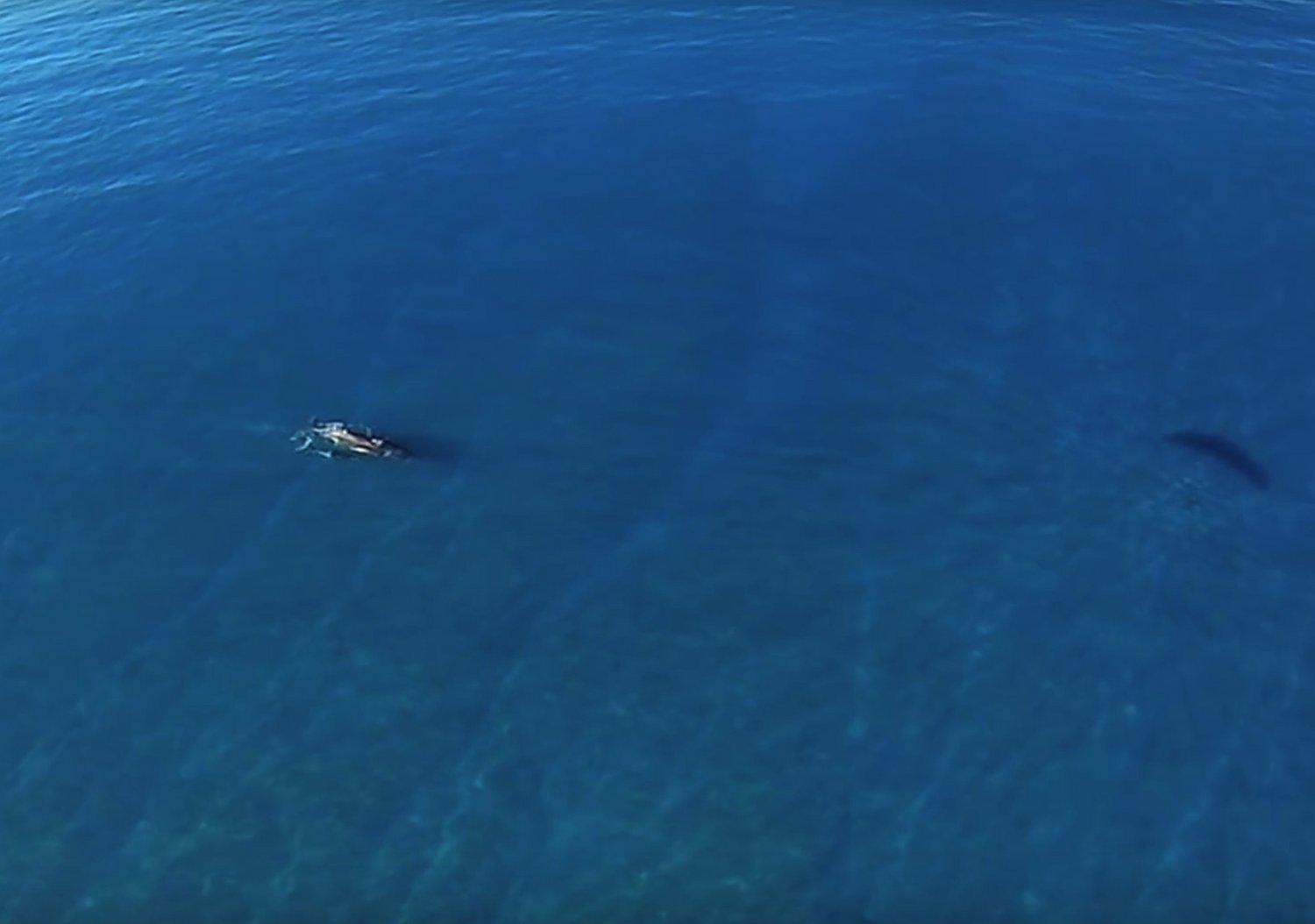 Tour date:
Saint- Denis - La Réunion: September 15 - September 25, 2022
Tour description
Group size: at least 4 / maximum 7 people - With Action Reisen, small groups are always the key to success
Language: German / English
Duration: 11 days
Difficulty levels: Paragliding: B-license or overland authorization - Independent paragliding (backward starting, thermal flying, soaring, starting and landing in strong winds must be mastered 100% safely) ONLY for EXPERIENCED paragliding pilots - Also suitable for NON-FLYERS, with tandem paragliding option - Diving: PADI Open Water diver or Advanced diver - Surfing: Slightly advanced - Canyoning: Level 2
Tourleader: tandem paraglider pilot - canyoning guide - UIAGM mountain guide - Peter Bacher
Vehicle: VW Caddy or Ford Transit
Accommodation: in Saint Leu - apartment / hotel
Spa: thermal springs in Cilaos
Catering: Creole spicy, spicy cuisine - varied fish and meat offers - vegetarian dishes - a variety of fresh tropical fruits
Fly to Surf -> Powerful left-hander are waiting on earth ;-))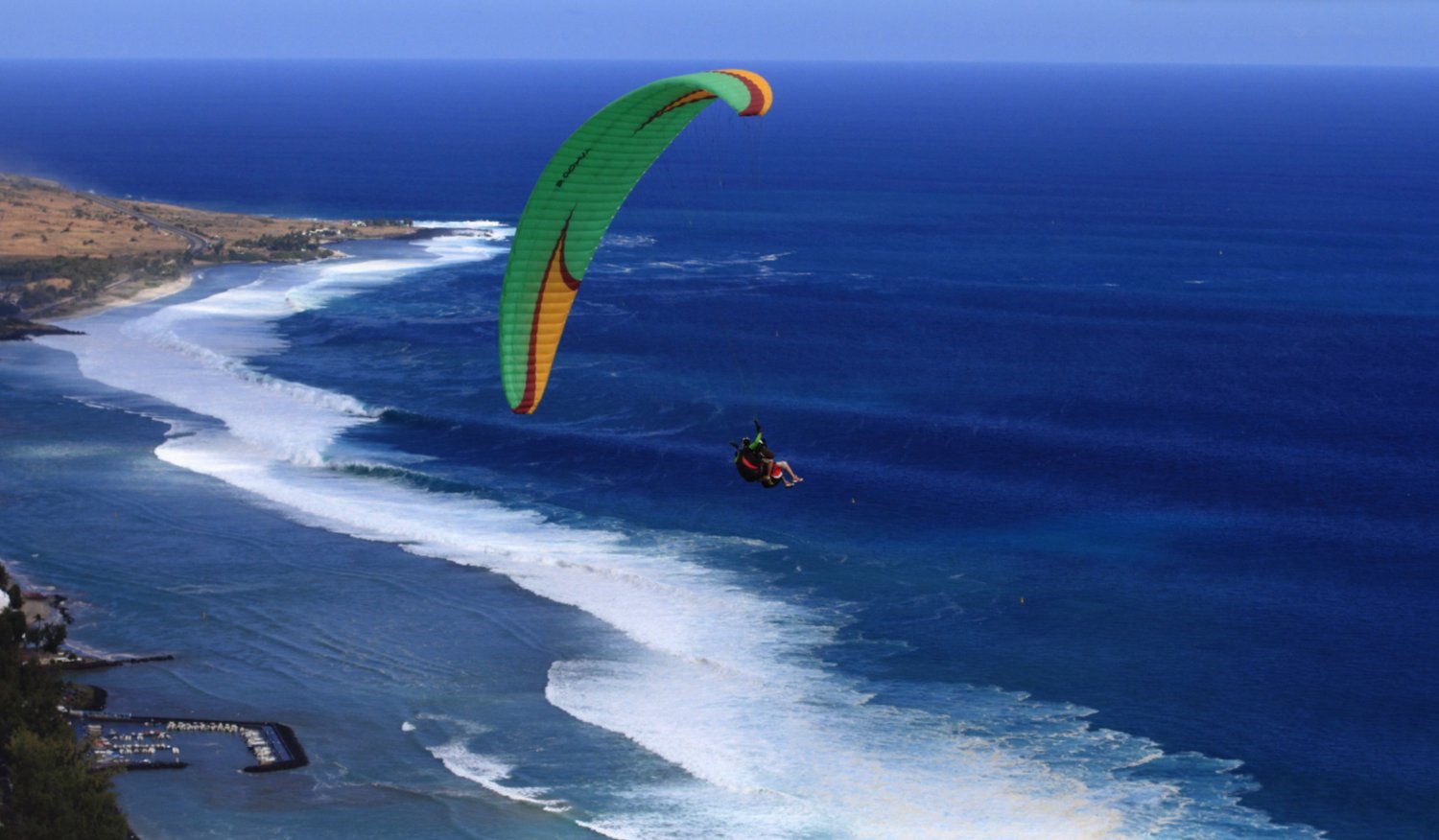 Action profile:
We start our action day with a good morning flight. At high tide, the wing is swapped with the surfboard at the landing site. Surf action until lunch. And in the afternoon we drive up to Cilaos in the breathtaking tropical green crater landscape to bathe in the healing thermal springs.
We will design our adventure days in this way or with another action program. So goodbye to boredom ...
Paragliding, hike and fly, canyoning, surfing, mountaineering, diving, whale watching, jungle and crater hikes; We can customize all of this in our daily programs.
On which days we will do which actions always depends on the prevailing conditions. If we can adapt flexibly, we can get the most out of safe adventures from our action program.
Itinerary
1 day:
Flight with Air France via Paris to Saint-Denis La Réunion. From the airport we drive in a rented van counter-clockwise on the coastal road at Le Port and Saint Paul to Saint Leu to our accommodation.
We make the first stop at the main landing site on the beach in front of Saint Leu. There we look at the airspace and the landing arrangements of the other pilots. Then we move into our accommodation.
Surf Action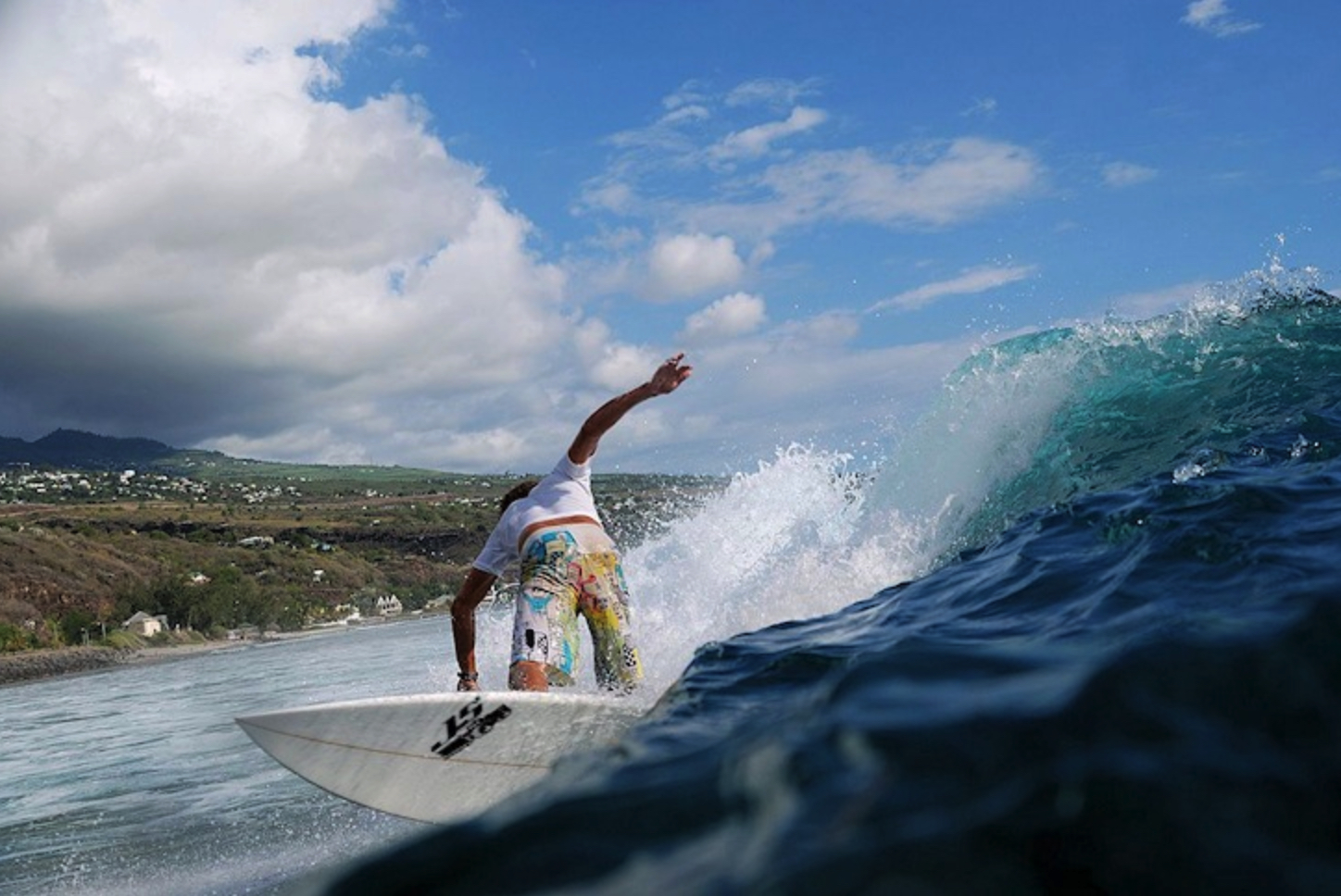 2 day:
Every day we start our action days after breakfast with a "good morning flight".
The rest of the program depends on the prevailing conditions such as high tide for surfing, low water level for canyoning or the weather or cloud formation and wind conditions for paragliding.
Hiking on the Piton de La Fournaise volcano
Canyoning action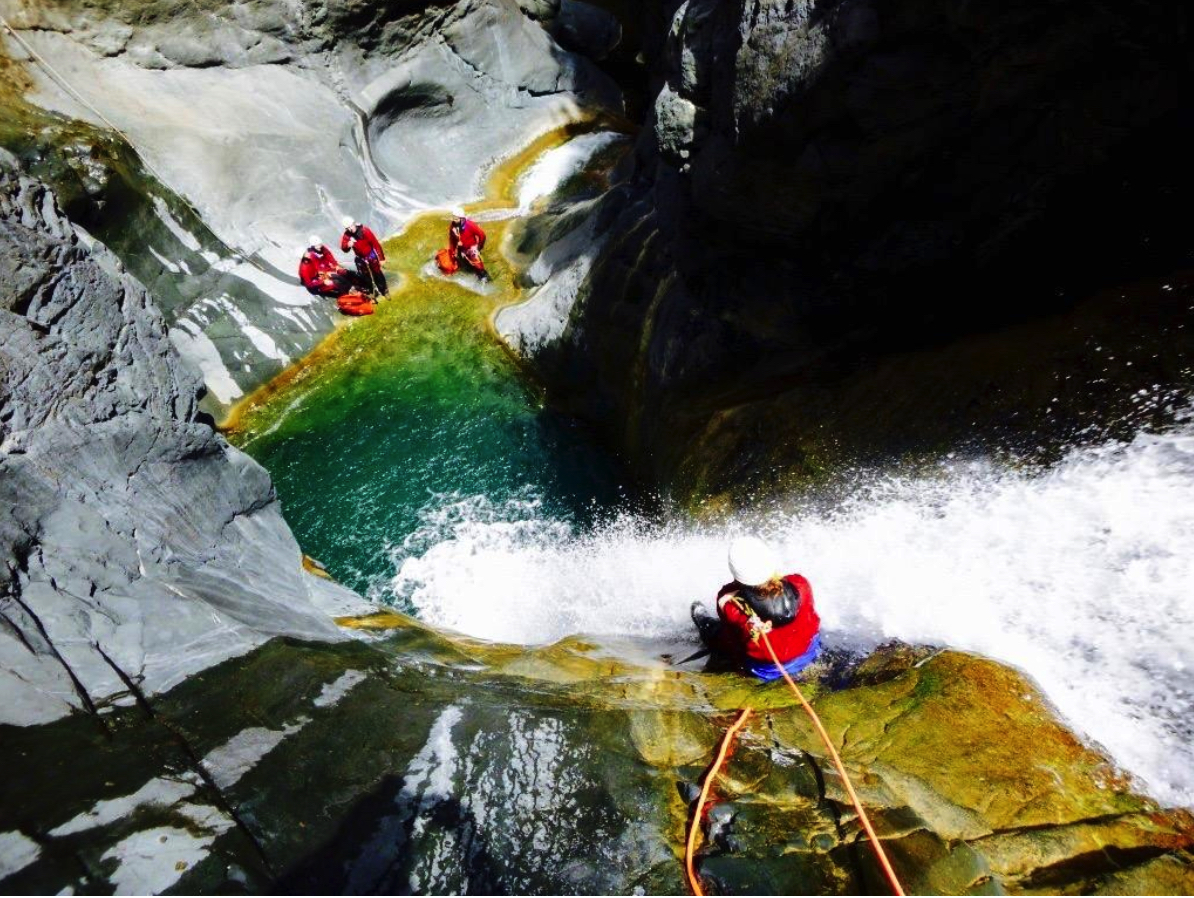 4th day:
After the good morning flight, we will do an action-packed canyoning tour today.
From the landing site we drive to the canyoning base of a local provider in Réunion and book a level 2 canyoning tour that has "washed up".
Hike & Fly - Piton de Neiges -- 3070 meter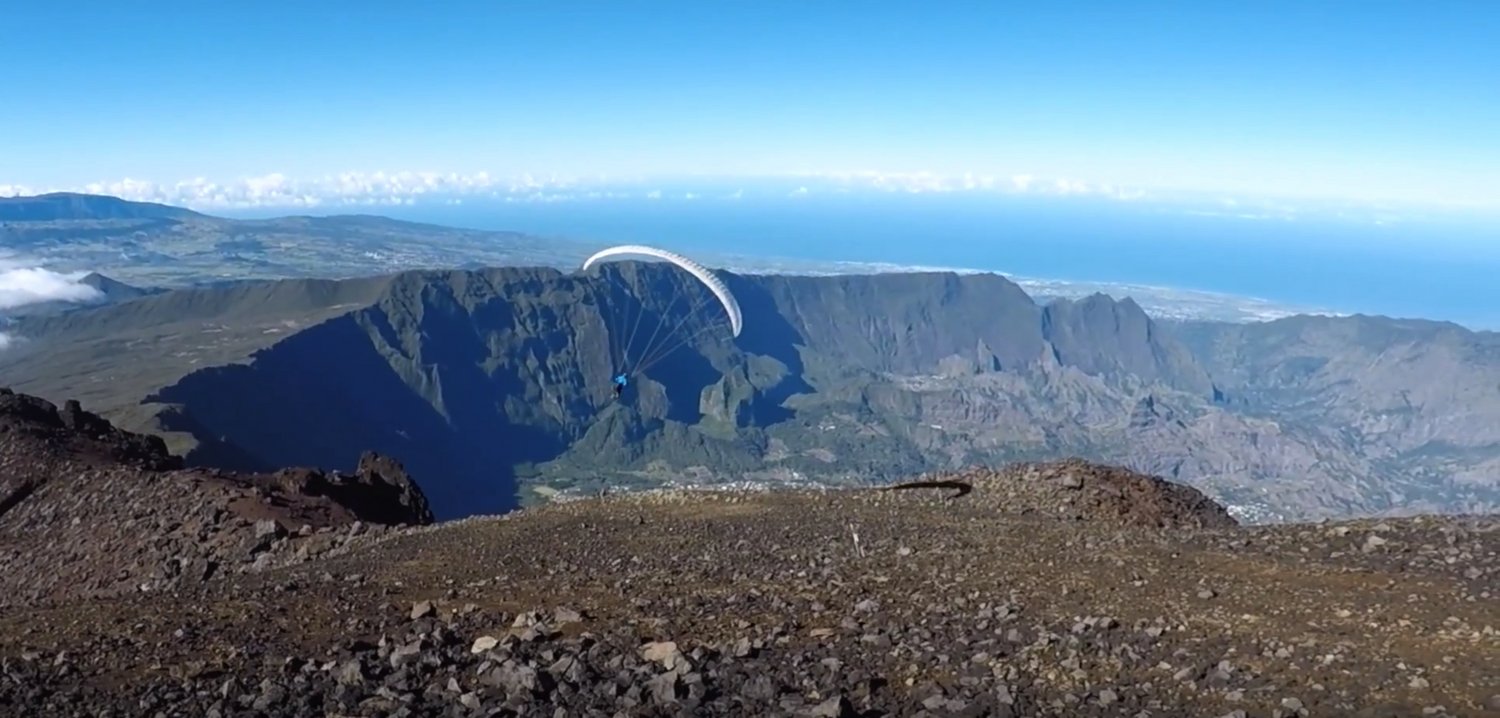 Hike & Fly - Piton de Neiges -- 3070 meter
5th + 6th day:
If the weather is kind to us, we can visit the highlight of every paragliding aspirant of Réunion, the highest mountain on the island, the 3070 meter high Piton de Neiges as a hike & fly tour.
For this daring undertaking, we need the best 2 days in terms of weather that we have available on our trip. The first day we hike 1080 meters in altitude to the Refuge de la Caverne, our refuge for the coming night. There we sleep in bunk beds in the camp of the hut.
On the second day we set out early in the dark so that we have made the remaining 590 meters in altitude at dusk and arrive at the summit before sunrise.
On this day, the metrological parameters have to be perfect. Unfortunately, it's not always that easy in the tropical mountains of Réunion. Dry masses of air must visit the island, there must be no or only a few banks of clouds on the slopes below and the high-altitude winds must only blow slightly and against the take-off direction from the south.
The launch site at 2900 meters is not the best because it is not a meadow but a gravel field.
That is why there must be perfect starting conditions.
Absolutely no risk is the first commandment.
If everything works together, we will have one of our best hike and fly experiences of our lives.
So good luck for this MEGA ADVENTURE.
Dive action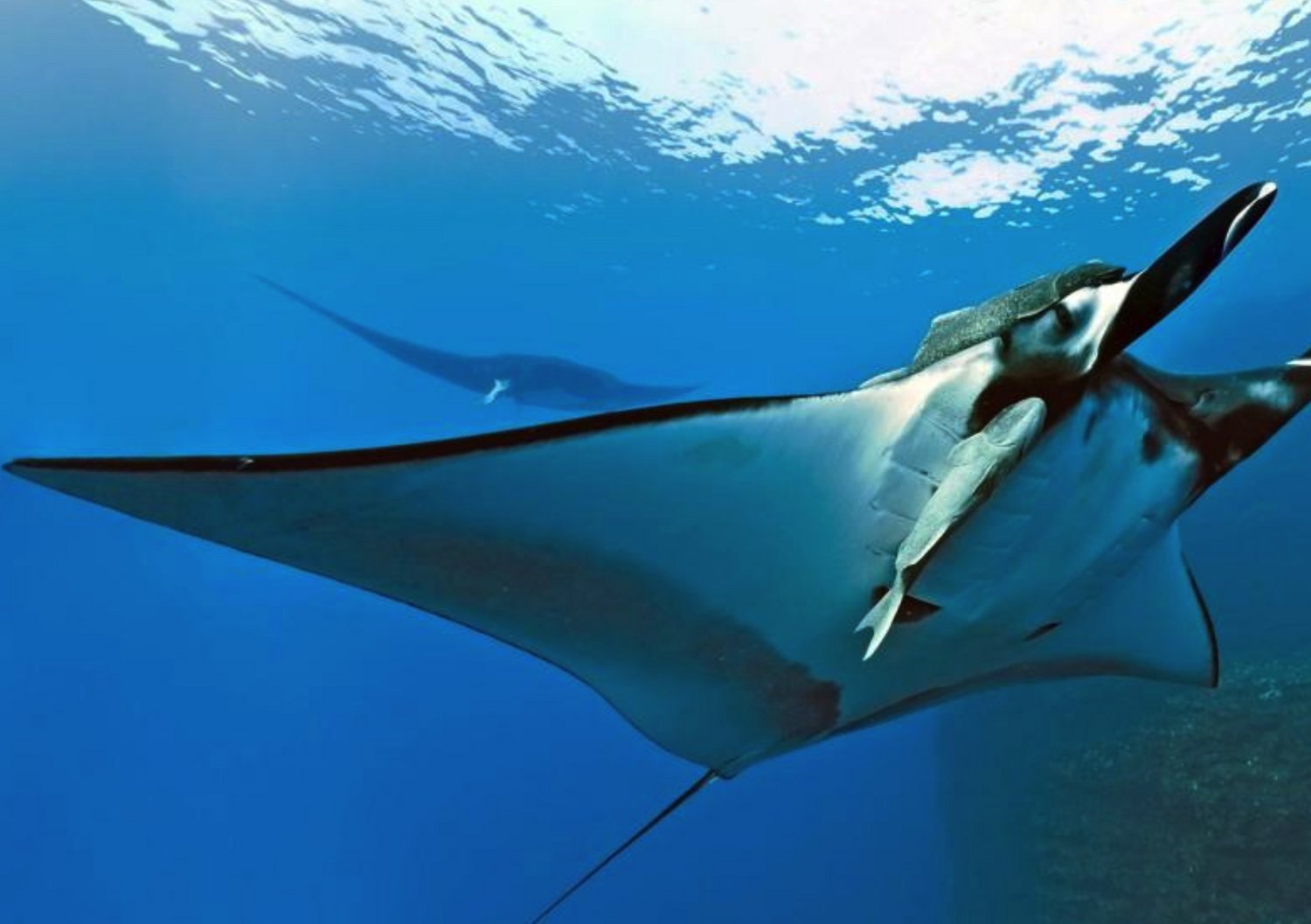 7th day:
Today we "get down". With a diving school on site, we will go on a liveaboard safari. For our other aviation companies, however, it is better if dives are made that do not require decompression stops, i.e. do not dive too deep.
After the day of diving it is healthier if we take at least a 24 hour flight break.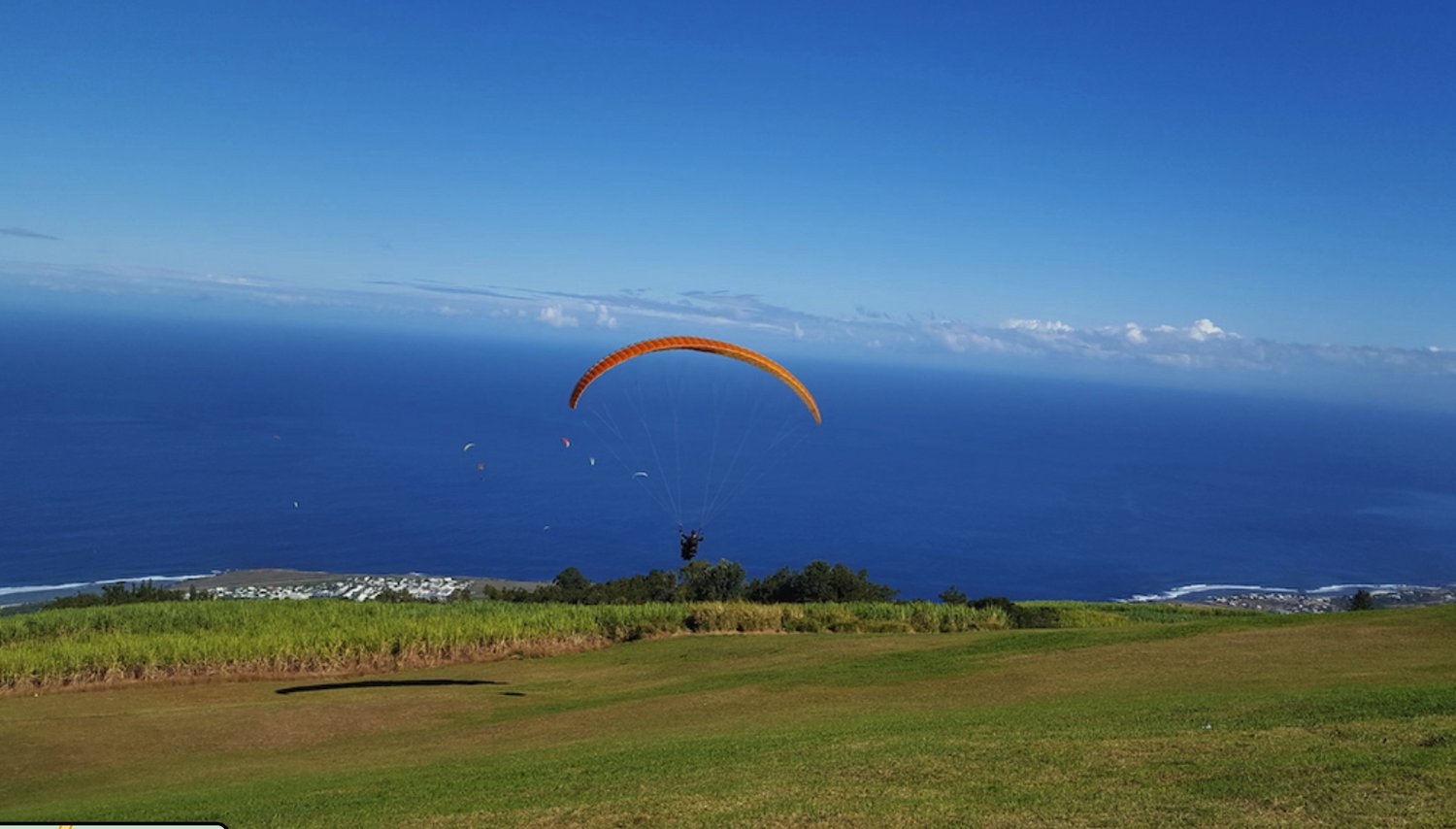 9th day:
Since we take off almost every day from this perfectly maintained 1 A launch site in Colimaçons on Rue Leconte Delisle, there is a good chance of seeing humpback whales and dolphins during the approach.
During the approach- observation of humpback whales with newborn calves
This travel date is adapted to the whale season, as the whales raise their young in Réunion from June to October.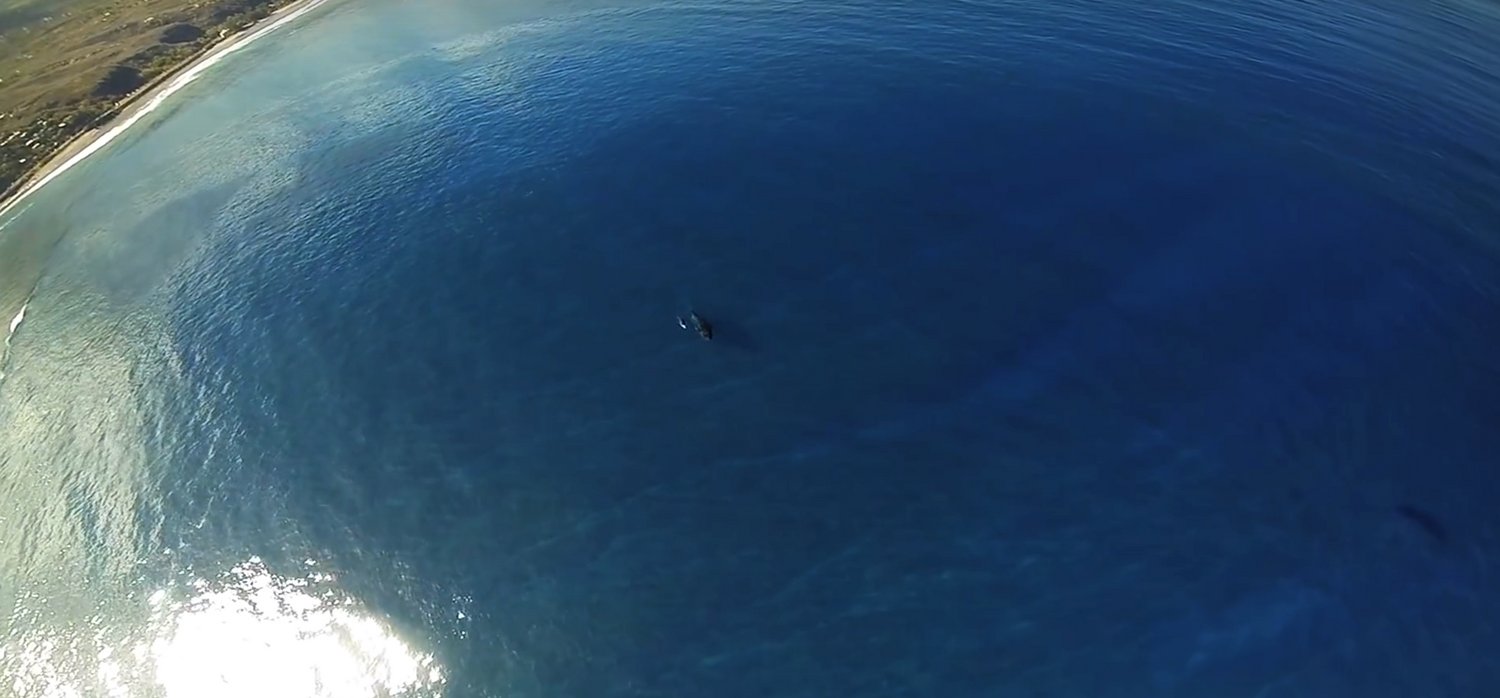 10th day:
If we don't have whale sightings while paragliding, we can still book a guided boat-watching tour.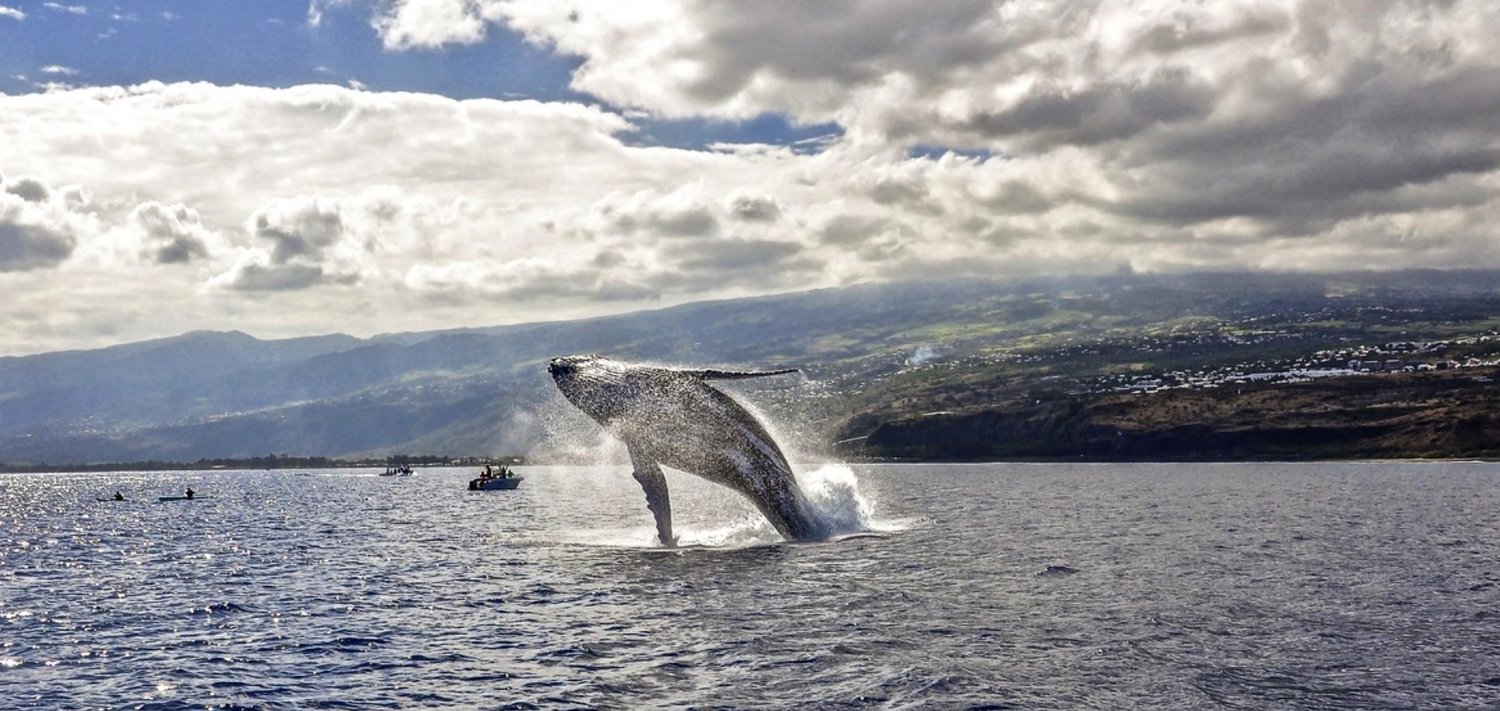 Day 11:
Flight home.
If everything works out as I wrote it out, this will be one of your most adventurous and action-packed active vacations of your life.
This trip will be burned into your memories in an unforgettable way ;-))
Material check - packing lists for paragliders and hike & fly trips - vaccinations and illnesses
Illnesses, allergies, intolerances, vaccinations:
Health check, any diabetes, musculoskeletal complaints, intolerance, etc. must be reported to the tour operator when booking the trip.
On our diving trips, a visit to the ear doctor is recommended before the start of the trip to spray your ears and to prevent any inflammation after the salt water has entered the ears
On all of our ROCK the WORLD expeditions, all vaccinations required in the respective country are required. A full Covid vaccination or Covid antibody immunity is mandatory.
Packing list for La Réunion - Action Heaven - Fly to Surf:
Extra cost
Round-trip flight to Saint-Denis - La Réunion
On this trip, all actions that are not carried out by ROCKtheWORLD as tour leader and have already been factored into the trip price will be paid for at the individual external providers on site. This includes: surfboard rental, canyoning tours, whale watching, diving safaris, etc. As our varied program means that we cannot know in advance which tour offers we will ultimately book, we decided to use this ferry calculation
All meals that are not included in the total price
Alcoholic drinks
Services (telephone, internet, laundry)
Paragliding equipment
Additional costs that arise outside of our specified travel plan
Travel insurance
Since La Réunion is part of the European Union, you can pay with €uros