Tandem Paraglider Cross Country flight
The royal class during paragliding is Cross country flying. You can experience with us one of the greatest adventures and realize your dream of flying silently through Tirol´s mountains.
With a lot of experience and patience, we are able to make the most of the thermal winds and to circling over the top of the moutain to the base of the clouds, to glide with sufficient altitude to the next mountain, which provides us again with good thermal. With the "cloud hopping" it is possible to travel long distances in Tirol.
This trip will certainly be a positive memory ;-)
Martina and me on the cloud base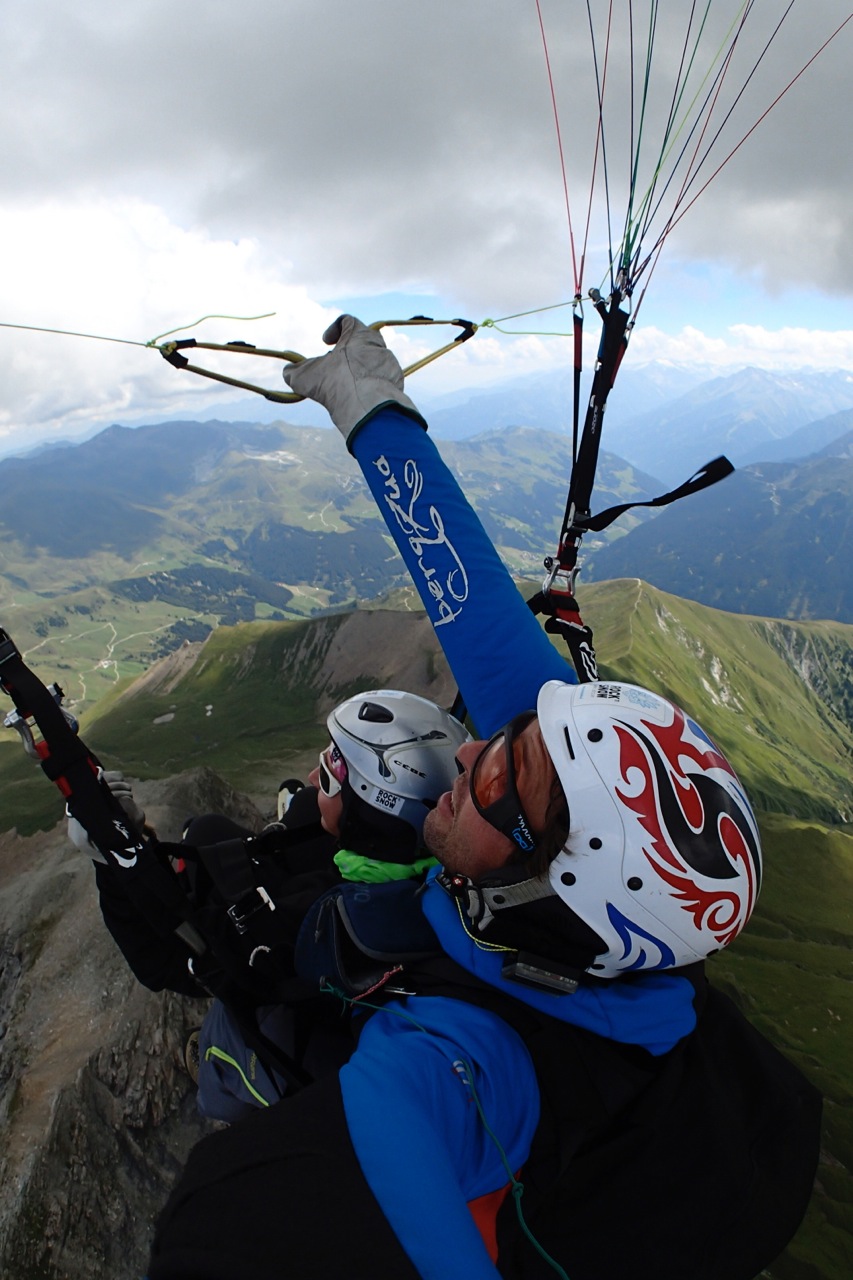 The good cross country flight days are unfortunately sparse, the season is from March to August. For a booking is therefore free time division is an advantage. In advance, we call you 1 to 2 days before the flight.
The starting hill depends on the high wind and the thermal quality. On the day before, the departure mountain is known again.
Passenger weight is from 40 kg -> 85 kg.
Offer:
Cross country flight across the Zillertal
Details: 1,5 approx 3 hour flight time - 20 to 40 Km cross country flight
Qualifications: Experience not neccessary. At the start you just have to run a few steps or in winter you can use your skis.
Equipment: Sturdy shoes/boots or snowblades
Our Services: Paraglider-pilot with over 20 years accident free tandem flying experience - tandem parachute - helmet - You will receive photos that your tandem pilot takes during the flight directly on your mobile phone after the tour
Tandem Paraglider cross country flight - Across the Zillertal