Canyoning in the Zillertal
Splashing for advanced ;-)
This is pure adventure. Feel the vigour and power of water, go with the current through a natural canyon.
Jumping, sliding, abseiling, climbing, swimming and diving are the means of canyoning. I lead you through a beautiful gorge in the Ziller Valley.
Due to the hard gneiss stone of the upper Ziller Valley, magnificent and bizarre rock formations have been created. Experience the unique formation of nature along with adventure and adrenalin.
Hot shower - same, same but different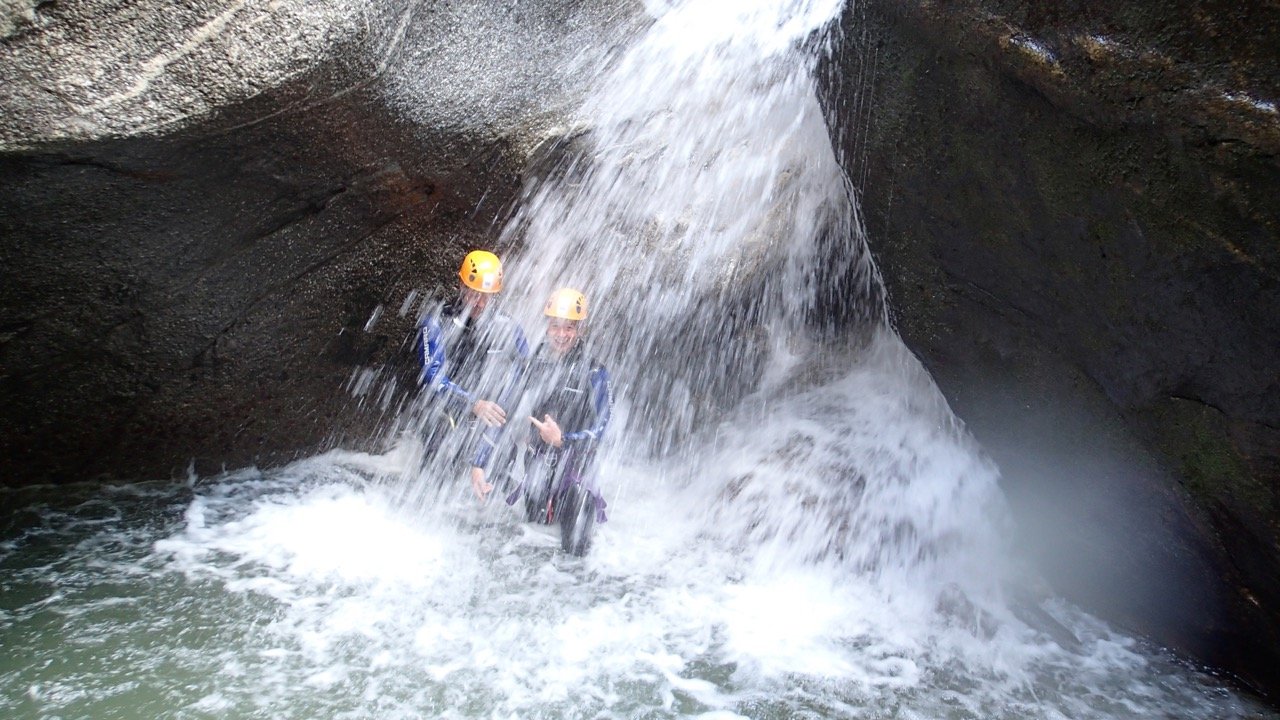 ROCKnSNOW offers canyoning tours exclusively in private groups!
Diffculty grades in the Ziller Valley:
> Level 2: Difficult, children from 16 years old - wild water schwimming - currents swim (fast), stream crossing with strong currents, jumps and slides up to 8 metres, several rock climbing passages + via ferrata and abseiling to 15 metres.
> Level 3: More difficult, challenging gorge, relatively harder then Level 2, good body and psycological fitness, independant and setting up of abseiling passages, good teamwork needed. Place: Hintertux Schraubenwasserfall (Marble canyon)
Description: Canyoning tour in one of the gorges of the upper Ziller Valley
Requirements: Not water shy, good swimming is necessary - currents swim, rock climbing, strong conditions
Equipment: Towel, swimming costume, sport shoes that will get wet
Rent: Climbing and wild water equipment(abseiling harness, wet-suit, helmet and rope)
Our Services: Canyoning guide - free photographs to download - With your own USB- stick, you pick up your photos in orginal size, at the mountain guide office
Canyoning in the Zemm gorge - Level 2
Canyoning - Level 3 - Schraubenwasserfall gorge - Hintertux