Tandem Paraglider Glid flight
Fly with a experience pilot from ROCKnSNOW from the highest launches in Zillertal. We do our flights in calm air mass at the morning or at inversion weather.
Take off place on Finkenberg Penken 2100m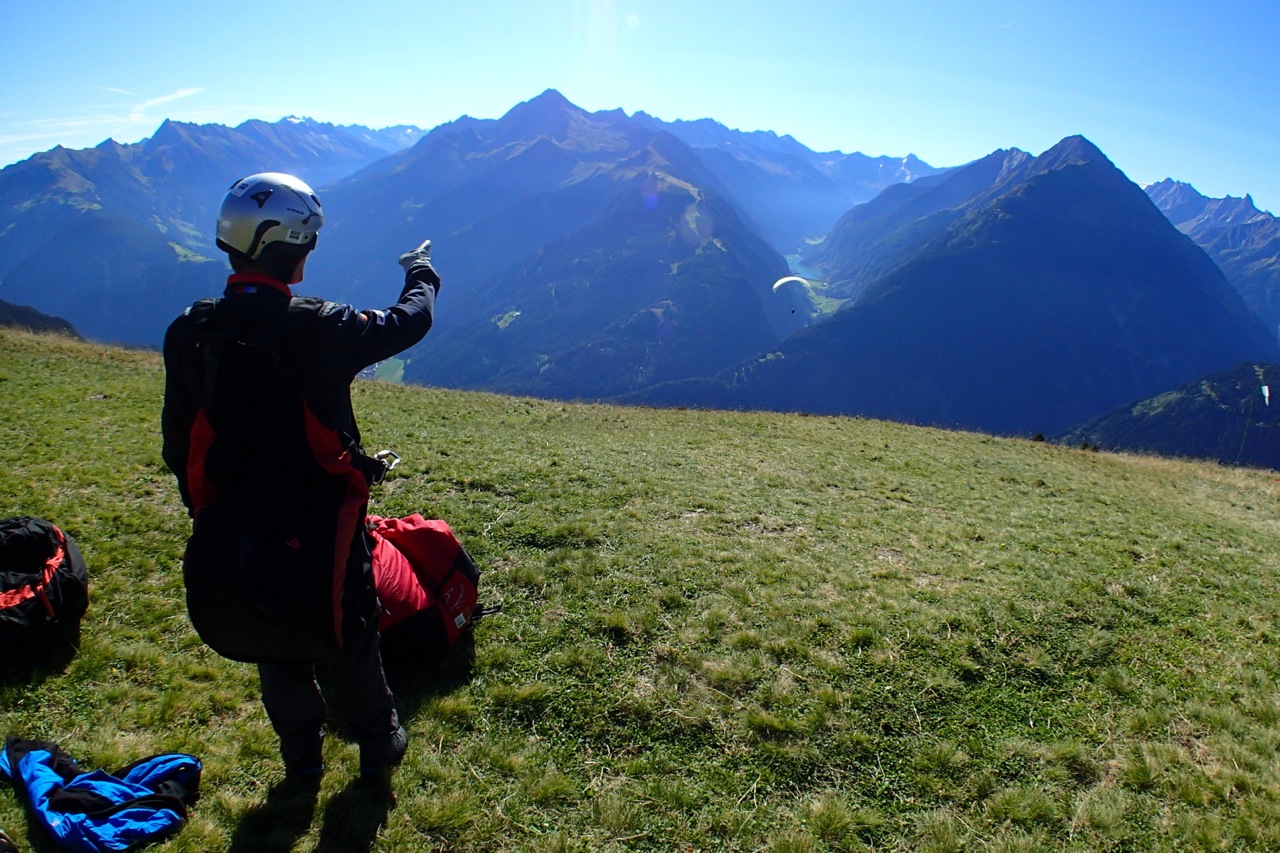 Watch, ready, fire, go. This is our command at the food launch. We have to run together, the first few steps slowly and then get faster and faster until we no longer feel ground beneath our feet. AIRBOARN!! We sit together in our first class seats, first row foot free and enjoy this mega flight at the best "viewpoint" in the Zillertal.
The good morning flight at 9.00 is often the chance that cloud remnants hang out among us, over this can be flown away, so you are suddenly over the clouds. There is also a natural experience on this flight. We have a bus type Horst in the middle of the Penken, with this bird couple we can fly togehter in their "living room".
Passenger weight is from 20 kg -> 90 kg.
Offer:

Flight from Penken to Mayrhofen
Flight from Zillertaler high road to Mayrhofen
Details: 20 minute or 1/2 hour flight time
Qualifications: Experience not neccessary. At the start you just have to run a few steps
Our Services: Paraglider-pilot with over 20 years accident free tandem flying experience - tandem parachute - helmet - free photographs to download - With your own USB- stick, you pick up your photos in orginal size, at the mountain guide office
"Good morning flight" above the clouds