Tandem Paraglider Thermal flight
In thermal upwinds it is possible to circle with you in the airspace of the eagle.
In the summer, there are 2 different Upwind systems where we can fly up with the paraglider:
1. The thermals, which are air masses which flow by temperature difference, warm on cold, as in the fountain principle. At the base, which is the highest point of a thermal hose usually creates a cloud. In the case of thermal flying you always circle in the same direction to gain height. With very good thermals can be cranked on over 3000 meters.
2. Soaring, that is Horizontal wind which is deflected by a mountain upwards. In these winds, eights are flown to gain altitude. With this type of flying, you often have a large air mass, which flows calmly and steadily evenly upward.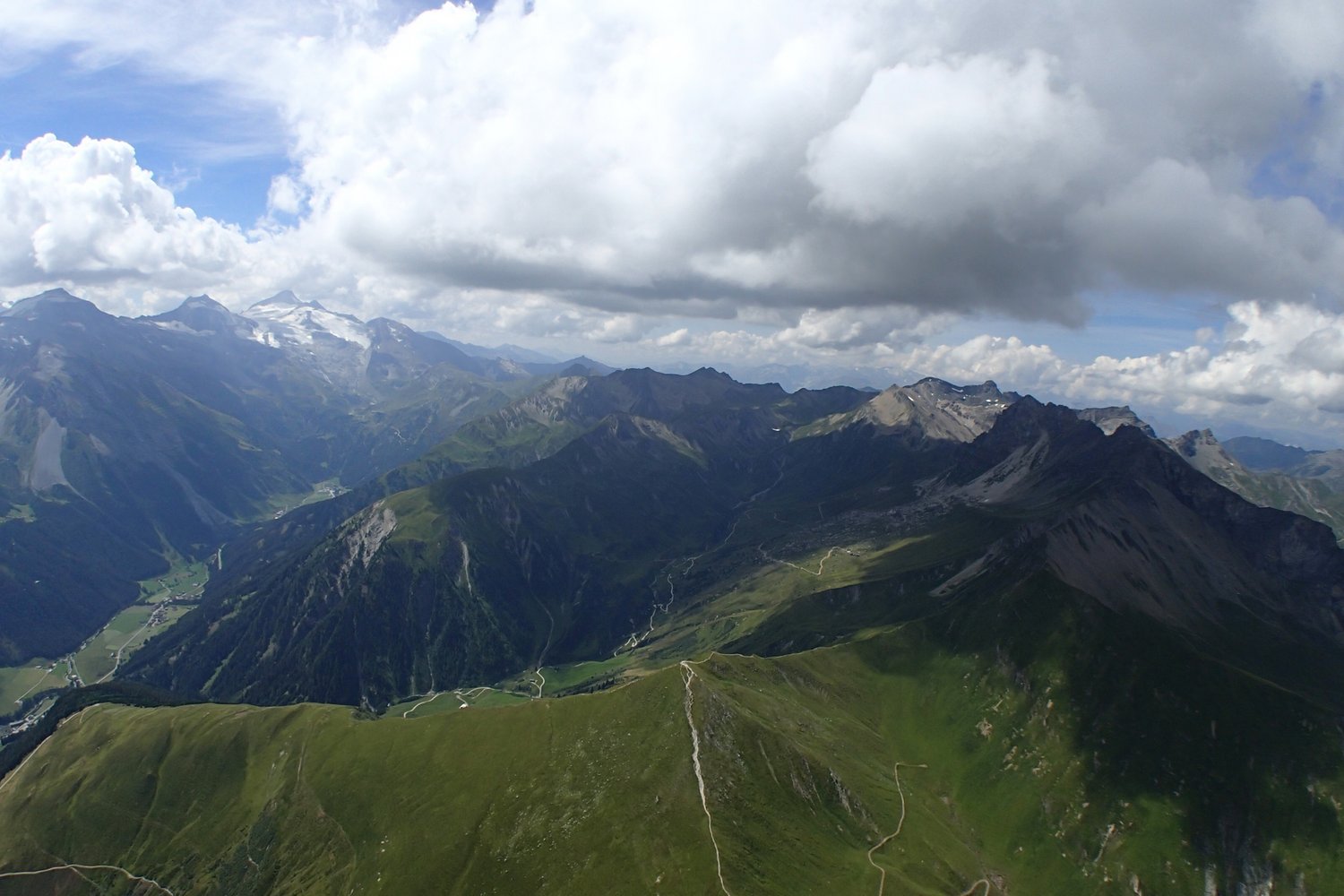 Watch, ready, fire, go. This is our command at the food launch. We have to run together, the first few steps slowly and then get faster and faster until we no longer feel ground beneath our feet. AIRBOARN!! We sit together in our seats, so we can fly relaxed in the thermals. When turning up, the passenger has to help, you have do go with the pilot in the corners and the hand on the handle, to support the pilot a bit. So you are completely in the matter and get a better flightfeeling.
Passenger weight is from 20 kg -> 90 kg.
Offer:
Thermal flight on Penken
Thermal flight on high road Zillertal
Details: approx 30 - 40 minute or 1 hour flight time
Qualifications: Experience not neccessary. At the start you just have to run a few steps
Our Services: Paraglider-pilot with over 20 years accident free tandem flying experience - tandem parachute - helmet - free photographs to download - With your own USB- stick, you pick up your photos in orginal size, at the mountain guide office
Thermal flight - above the mountains