Easy mountaineering: Ahornspitze - Friesenbergscharte
These 2 are our "lighter" high alpine one-day tours.
The Ahornspitze is the head mountain over Mayrhofen. This tour is from the Ahornbahn top station a out and return trip with a fascinating panorama and a rocky ridge terrain at the summit. Difficulty rock 1+
The Friesenbergscharte is a crossing through the Tuxer mountain ridge. Start is at the Tuxer Fernerhaus on the Hintertuxer Glacier. This tour goes through rocky terrain and scree slope towards the Friesenbergscharte. From the wind gap goes very steep downwarts through a rock and meadowspas to the Friesenberghaus. From the hut the hiking trail leads to the Schlegeis Stausee. Difficulty rock 1+
Stone men, the trail markings in the mountains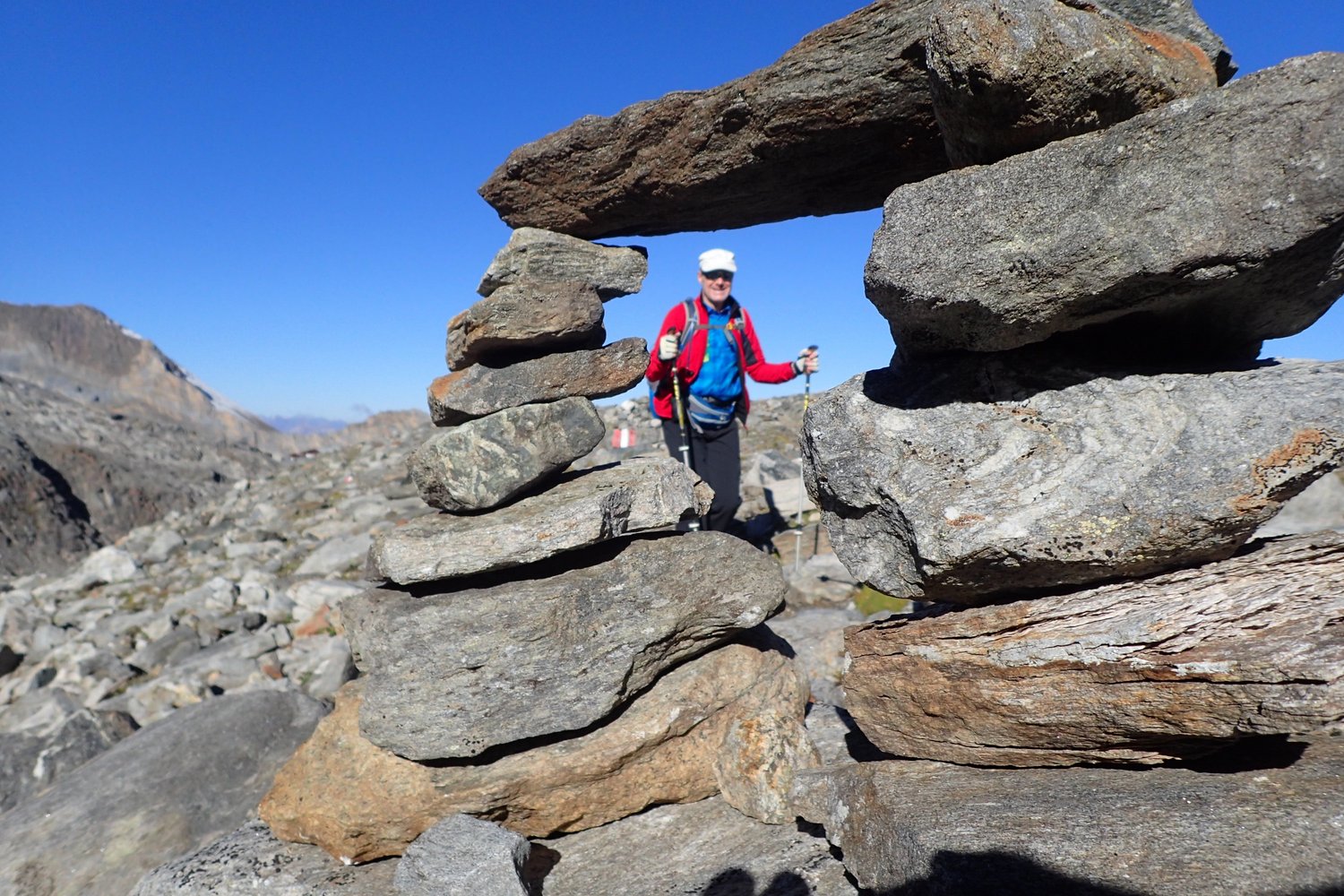 For both tours sufficient condition is necessary, because at the Ahornspitze we have to climb 1000 heights up and down and at the Friesenbergscharte 360 up and 1100 altimeters have to go down.
For a safe and stress-free ascent, is no fear of heights and safety in rocky terrain requirement.
For these tours you need only a light daily bag with sufficient liquid and snack.
Offer:
Ahornspitze
Friesenbergscharte
Requirements: good condition, sure footed on scree slope and rocky terrain, not afraid of heights.
Equipment: Climbing clothes, water proof hiking boots, gaiters, sun cream and gloves.
Rent: Climbing equipment ( harness, ropes,...)
Our services: Mountain guide - You will receive photos that your guide takes during the day directly on your mobile phone after the tour
Friesenbergscharte 2910 meters - crossing through the Tuxer main mountain ridge