Tandem Paraglider Thermal flight
In thermal upwinds it is possible to circle with you in the airspace of the eagle.
In the winter time produced the dark forest warm air, this air mass is moving like a water fountain upward. Next to the white snow line huge thermal bubbles climb up. In this flow we have a easy way up in the sky.
Thermal flight - 500 high meters above the Skiresort Penken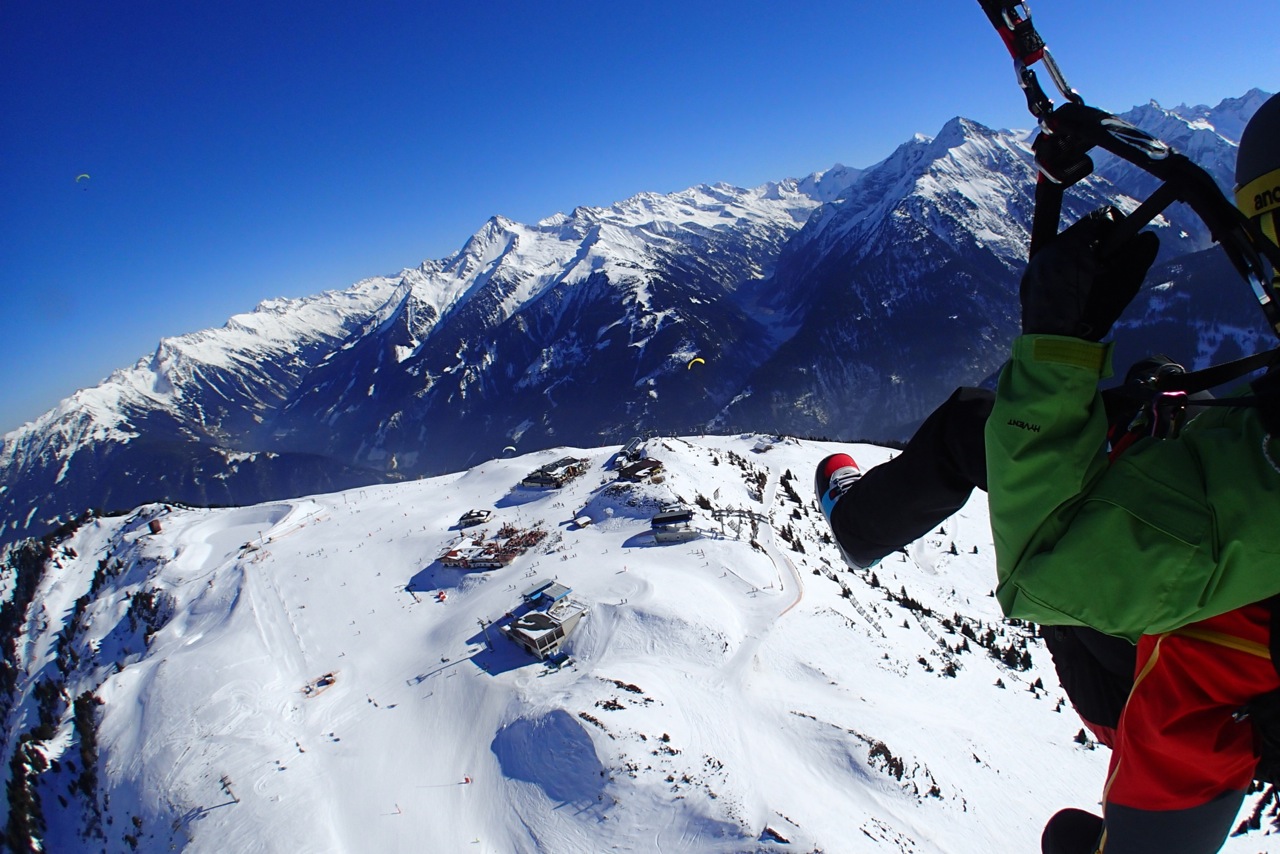 The best thermal points in the wintertime is the skiarea Rastkogel or the skiarea Penken.
On good thermal days we climb up 500 meters above our take off place.
The flight processing is in your ski holidays very easily to manage, you ride with your skis to the meeting point on the mountain. The whole flying action (from the meeting point to the meeting point) takes approx 1 1/2 hour time. You can ski afterwards again.
If you are a skier, you start and land on your skis, you dont have to run at launching, only ski straight. The pilot take care about the take off speed.
Passenger weight is from 20 kg -> 90 kg.
Offer:
Thermal flight on Rastkogel or Penken
Details: approx 30 - 40 minute or 1 hour flight time
Qualifications: Experience not neccessary. At the start you just have to run a few steps or in winter you can use your skis.
Equipment: Sturdy shoes/boots or skis
Our Services: Paraglider-pilot with over 20 years accident free tandem flying experience - tandem parachute - helmet - free photographs to download - With your own USB- stick, you pick up your photos in orginal size, at the mountain guide office
Tandem Paraglider Thermal flight on Penken