Freeride delux in Tux - the famous Runs in Zillertal
Your mountain guide from ROCKnSNOW will surf on the best freeride slopes that the Ziller Valley has to offer!
My father rockt this magic face with 73 years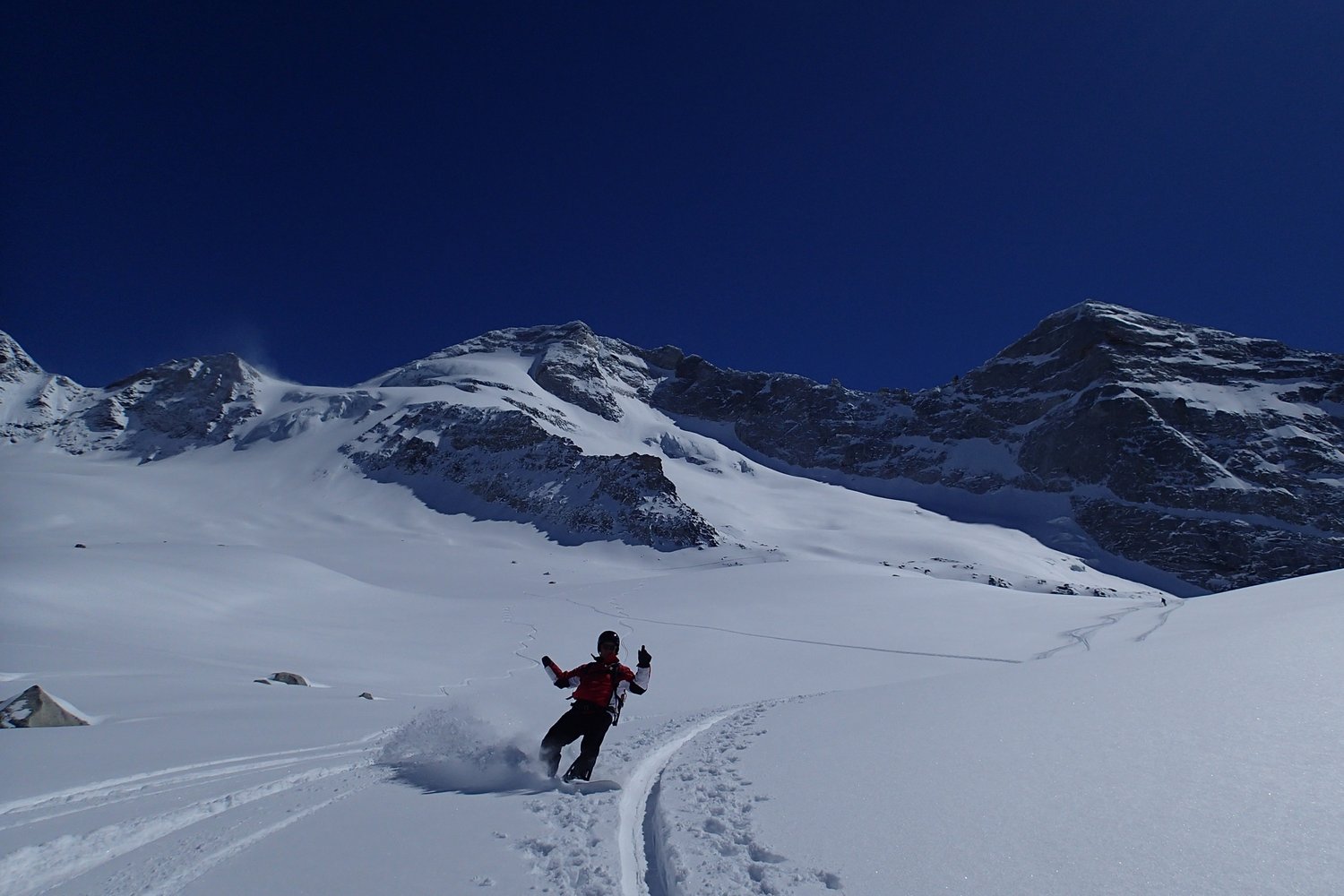 Our guides can sniff out the best routes, regardless of weather or snow conditions there are always different places to explore.
We also have runs from over 2000 m altitude that penetrate into lonely areas of the Ziller Valley.
Details: Meeting point at 8.45 by the designated lift station. We ski/board all day with a short lunch break and carry on for as long as our legs allow!
Qualifications: Freeride Level 2, Level 3, Level 4 or you have already attended a technique course with ROCKnSNOW
Equipment: Freeride-Ski: Between 100mm - 130mm below binding with front or double rocker + freeride skitouring binding and skins // Freeride Snowboard, the best alternative is a splitboard // Freeride hire: see Insider

Safety equipment: Rent avalanche airbag, avalanche transceiver, probe and shovel
Our Services: Mountain guide (select the perfect and safest lines depending on snow conditions and avalanche risk) - Freeride run delux - Photographs to download. With your own USB- stick, you pick up your photos in orginal size, at the mountain guide office
the longest Freeride- runs in Zillertal - Backcountry deluxe
Wildlahnerscharte -> Valsertal - 1910 altitude difference
Großer Kaserer -> Höllscharte -> Schmirn - 1740 meter altitude difference
Kleiner Kaserer -> Kasererflanke -> Kasern - 1480 meter altitude difference
Schlegeis - Friesenbergkar -> Breitlahner - 2000 meter altitude difference
Schlegeis, "straight line" to the lake -> Olpererhütte -> Breitlahner - 2000 meter altitude difference
Schlegeis wall - shred the biggest corner in the world
Around the Wanglspitze - Skiarea Zillertal 3000 - Runs to 1200 meter altitude difference