Tandem Paraglider flight from Hintertuxer Gletscher
On the Hintertuxer Gletscher is the highest Paraglider take off place in Austria, on 3250 meter.
If we have ideal wind conditions in fact 0 high wind or light breeze from North-West we can start at the Gletscherbus 3. At light North wind we have a take off place on 3000 meters as well.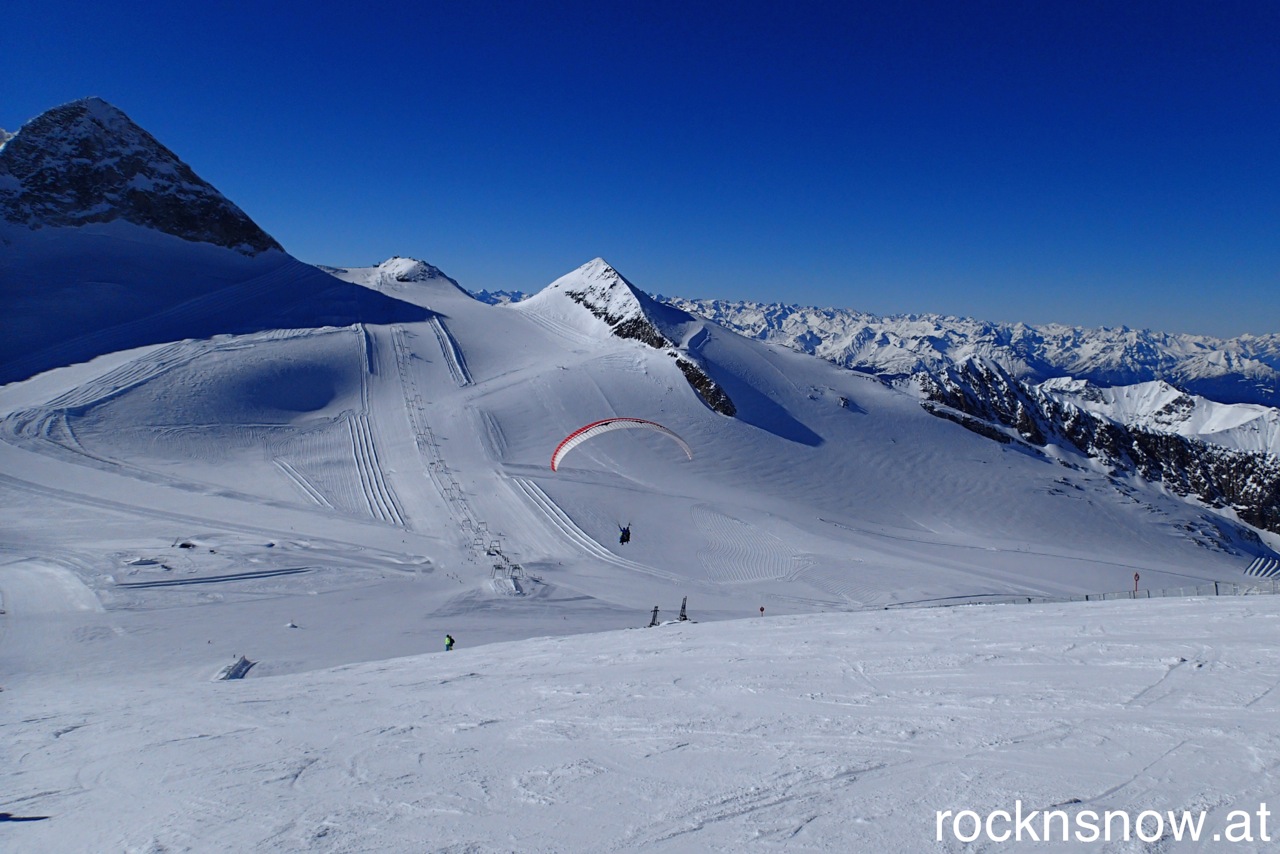 Because of the exosed location and the great hight next to the high mountain range is a flight not always working. You need a bit of weather luck in your holidays, then its possible to make this magic flight safely.
With favorable wind conditions, it is a dream to glid over glacier ice.
Because of the thin air on over 3000 meters it is recommended ( also in summer) to launch with skis. With special snowblades from us you can tighten the bindings on your mountain boots.
Passenger weight is from 20 kg -> 85 kg.
Offer:
Tandem Paraglider flight from the Hintertuxer glacier
Details: approx 1/2 hour flight time
Qualifications: Experience not neccessary. At the start you just have to run a few steps or in winter you can use your skis.
Equipment: Sturdy shoes/boots or skis
Our Services: Paraglider-pilot with over 20 years accident free tandem flying experience - tandem parachute - helmet - You will receive photos that your tandem pilot takes during the flight directly on your mobile phone after the tour
Flight from the Hintertuxer Gletscher - Take off place at the highest paraglider launch in Austria 3250 meter