Freeride beginner / Techniques in powder snow
Surfing in powder snow, away from the crowded piste, is a superb winter sport experience.
Find your new passion in the snow!
Ride your line!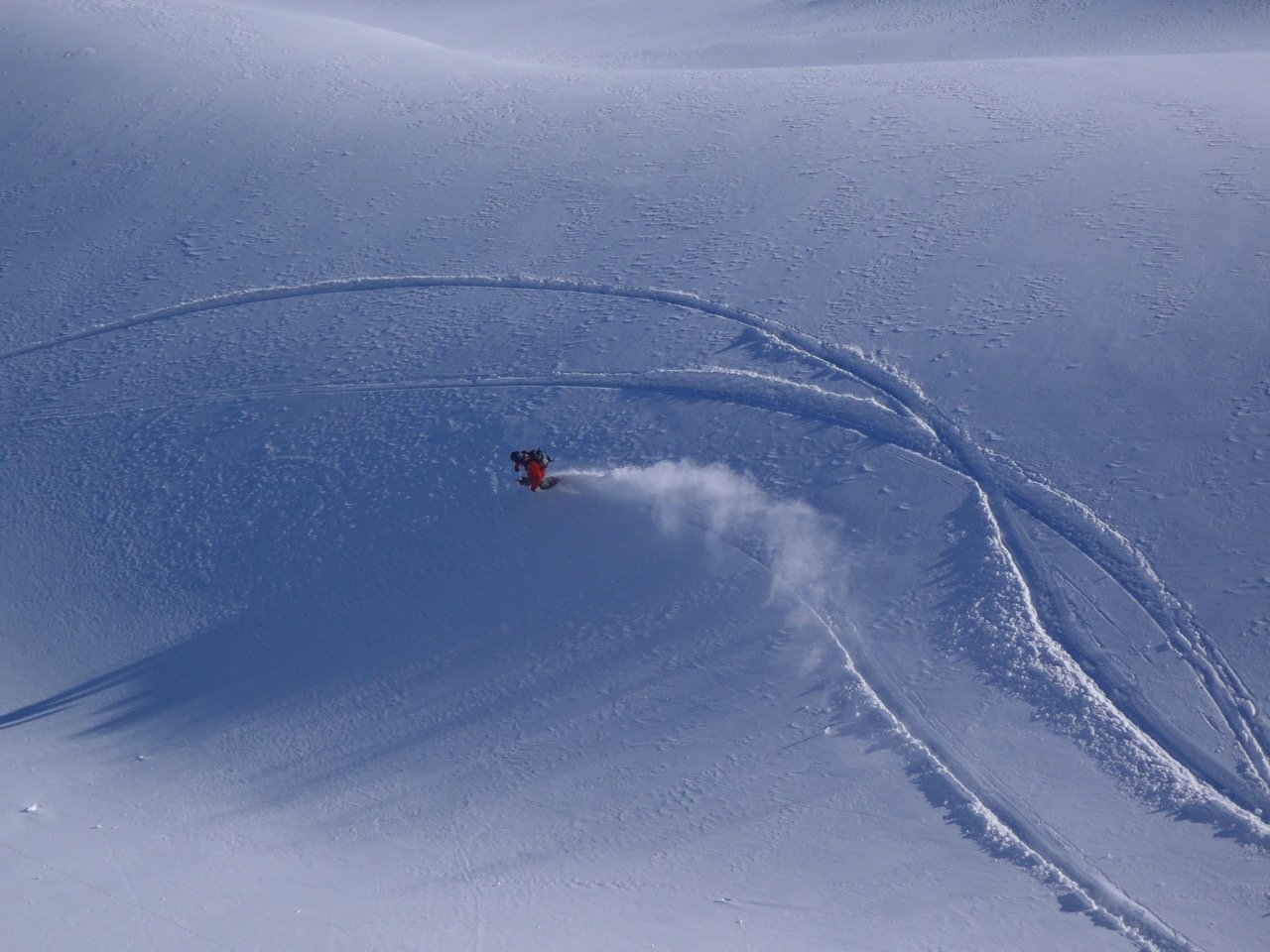 > Learning target at ROCKnSNOW technique courses:
Correct powder technique learn how to surf
Freeride tactic
Your own freeride style
Learn how to read the snow quality
Lines check - how to read the line and after then ride it
In intensive training courses we will show you the correct method to achieve your powder success faster to give you more fun while skiing/boarding.
Details: Starting point at 8.45 by the designated lift. We ski/board the whole day with a short lunchbreak and continue for as long as our legs carry us!
Equipment: Freeride-Ski: Between 100mm - 130mm below binding with front or double rocker + freeride skitouring binding and skins // Freeride Snowboard, the best alternative is a splitboard // Freeride hire: see Insider

Safety equipment: Rent avalanche airbag, avalanche transceiver, probe and shovel
Our Services: Mountain guide (select the perfect and safest lines depending on snow conditions and avalanche risk) - Technique Tuition - Photographs to download. With your own USB- stick, you pick up your photos in orginal size, at the mountain guide office
Freeride Level 1 - Zillertal 3000
Techniques in powder snow - Learn how to Freeride in Zillertal