E-Biking
In the Zillertal there is massiv Freeride E-BIKE fun!
We offer a lot of different Freeride- Tours for rooky´s and pro´s through the forest and high alpine tarrain.
With the new e-bikes we have lot of FUN on steep uphill rides and downhill trails.
Singeltrails delux in Tux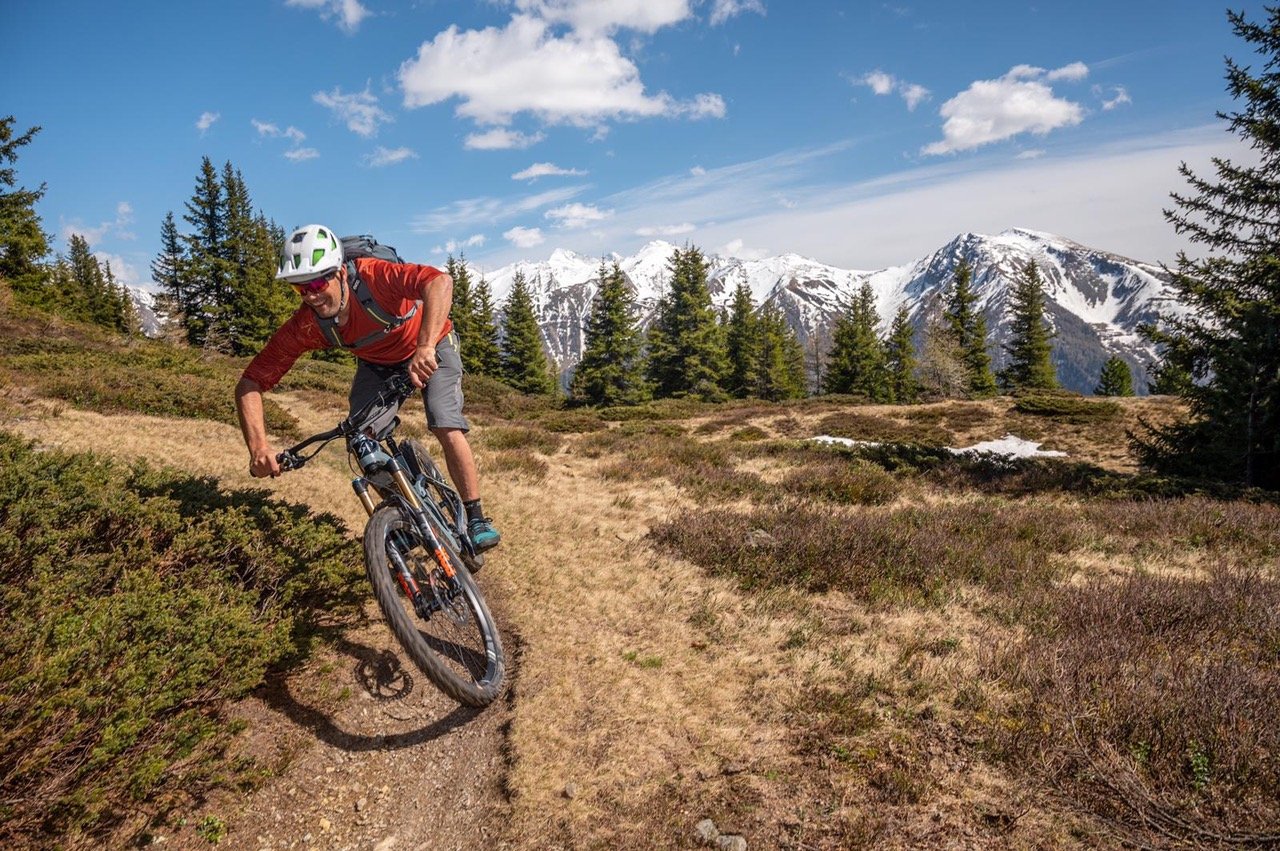 Our freeride e-bike offer is for private guests and small groups !
Offer:
Level 1-2: Freeride beginner tour for beginners and kids
We ride easy singeltrails uphill + downhill
We make curves and brack trainings + small jumps
For this tours we need one battery pack
700 high meters we climb uphill
Level 3: Freeride e-bike tours for advanced
Steep and steepest uphill & downhill sections with nerrow high alpine singel trails and small trops
Good coordination and tactics, very good feeling of balance
Hairpin bends downhill, wheeles and jumps
Mountain crossings, summit tours, ridge riding, bush trails
1400 meters uphill we will ride on level 3 and we will need 2 battery pack
Requirements: Saddle-proof - good cycling as a prerequisite, sufficient physical fitness
Equipment:

E-mountain bike fully, helmet, gloves, knees and lower leg protectors, bike backpack with back protector and extra compartment for spare battery, second battery

Confortable cycling wear as well as a dry T-shirt and windstopper jacket for the ride down + helmet // Rent: at Sportshop Insider
Our Services: Mountainbike guide - free photographs to download - With your own USB- stick, you pick up your photos in orginal size, at the mountain guide office
Level 1 - 2 e-bike trails for beginners & level 3 for advanced riders